We invite you and all cohousing communities - Forming, Building and Established - to open your hearts and doors on this day for public visitors and to showcase your community. To participate, fill out our form
A visit is worth a thousand words in describing cohousing! An open house provides a great opportunity to attract the public to cohousing, and helps you build a robust waiting list.
Your community will be included in Coho/US promotions as "open for visitors," along with any special events or instructions you provide. To participate, fill out our form
There is no cost to Cohousing Communities to participate, nor will there be a cost to the public. Coho/US is covering the expenses involved, partly funded through your community's annual support. We encourage you to make a contribution each year.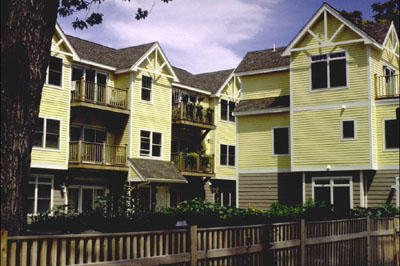 Now What?
Create... a fun and educational event within your community for you and the interested public to enjoy on Saturday April 30, 2016. It could be a tour, a talk, a discussion, cooperative games, food, movie viewings, gardening, or any combination of creative ideas you can come up with. Tell us about it!
Promote... the event locally to attract more people to come enjoy the day with you. We'll help!
Connect… with other communities across the nation before, during and after the event via social media.

Support Coho/US… as we create the national framework from which we can attract many new people to experience and potentially be a part of our growing cohousing movement. We love donations!
Questions?
Contact Mira Brisk, Coho/US Outreach Associate to:
Share your creativity and ideas to spread them to other communities
Be inspired and get assistance in organizing for the event
Promote nationally and be a part of collaborative marketing efforts
Connect with the cohousing movement across the country.